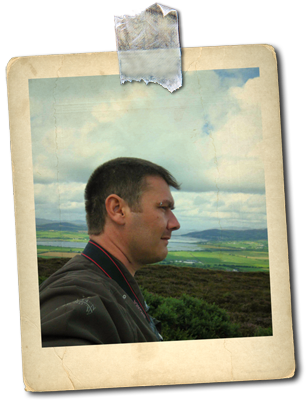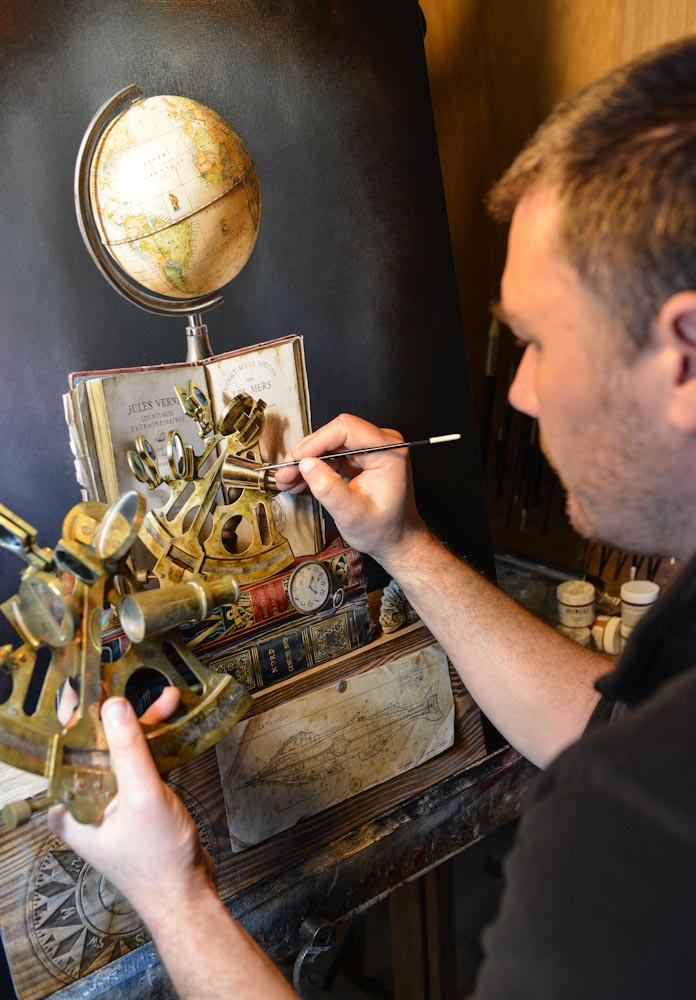 'Born in Paris in 1969 to parents who were amateur painters,
BRUNO LOGAN
grew up immersed in an artistic environment. From the age of six he studied drawing and oil painting in several Parisian studios.
In 1987 he entered the
Derval School of Decoration
where he learned the different techniques of Trompe-l'oeil, such as false wood and marble. This apprenticeship in the techniques of the Old Masters and in particular the use of successive glazes transformed his vision of painting. Having gained a diploma from the
Gobelins School in Paris
in 1990, he worked until 1994 in several studios producing cartoons for television and cinema.
Since 2003 he has exhibited annually at the
Galerie Benchaieb
in Paris. In 2004-2005 he took part in several art exhibitions in Dubai and Florida. 2008 saw the first purchase of one of his works by a
Museum in Brussels
. Since 2015 he has exhibited annually at the Marguerite Yu's Gallery
in Beijing
.
Fascinated by the luminous atmosphere of the works of Vermeer and the sensuality of Ingres, it was perfectly natural for Logan to turn towards hyperrealism and trompe-l'oeil. Beyond the technique, in creating his atmospheres he transcends reality : a simple apple or a glass of wine become then objects of contemplation.
Awarded prizes in numerous national exhibitions, Logan's trompe-l'oeil works appear in numerous private collections both in France and abroad
(Sultanate of Oman, Dubai, USA, Russia, Japan, China, Italy, Canada, Switzerland, Belgium etc.)